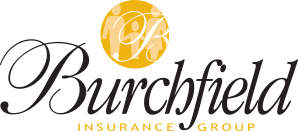 Burchfield Insurance Group is at the ready, prepared with the know-how to help you with Medicare planning. Medicare is a federal health program providing coverage for people who are aged 65 or older, as well as those who are younger than 65 but with certain disabilities and those with End-Stage Renal Disease (ESRD). Medicare's different parts provide specific types of coverage.
Medicare Part A is hospital insurance covering inpatient hospital stays, as well as hospice care, skilled nursing facility care, and some home healthcare. It is free for most who are eligible, but does have cost sharing for services.
Medicare Part B is medical insurance covering outpatient care, physician's services including preventive services, and medical supplies. Medicare Part B requires the payment of a monthly premium, adjusted based on an individual's income. Medicare Part B does have cost sharing for services. After satisfying a deductible, coverage is generally 80 percent, leaving the member responsible for the remaining 20%.
Medicare Part D is prescription drug coverage, which can be added as stand alone coverage to Original Medicare (A and B), or can be obtained as part of a Medicare Advantage Plan. Part D plans require payment of a monthly plan premium, adjusted based on an individuals income. In some cases, failure to enroll in a Part D plan when you are first eligible can result in permanent penalties.
Additional coverage options are also available in the form of Medicare Supplements and Medicare Advantage Products. The many product options may leave you feeling as if you need help understanding the ins and outs of Medicare. The good news is, you are not alone. Medicare, with its variety of programs, can be difficult to navigate, but our team is ready to provide you with the guidance you need to choose the appropriate Medicare program. We are focused on serving our clients and building relationships built on integrity and trust. Medicare assistance is waiting for you at Burchfield Insurance, where we always look out for the best interest of our clients.